News
2023.08.29
"A Place of Harmony": Documentary Short Film Commemorating I-House's 70th Anniversary Now on YouTube
The second documentary film commemorating the 70th anniversary of the International House of Japan can now be viewed on YouTube. The video focuses on the harmonious relationship existing between the Japanese garden, designed before World War II by pioneering master gardener Ogawa Jihei VII, and the I-House building, considered a modernist icon. The film explores the various features expressing the hope that the garden would become a place for people to meet. It also showcases the garden's natural beauty as it changes from season to season.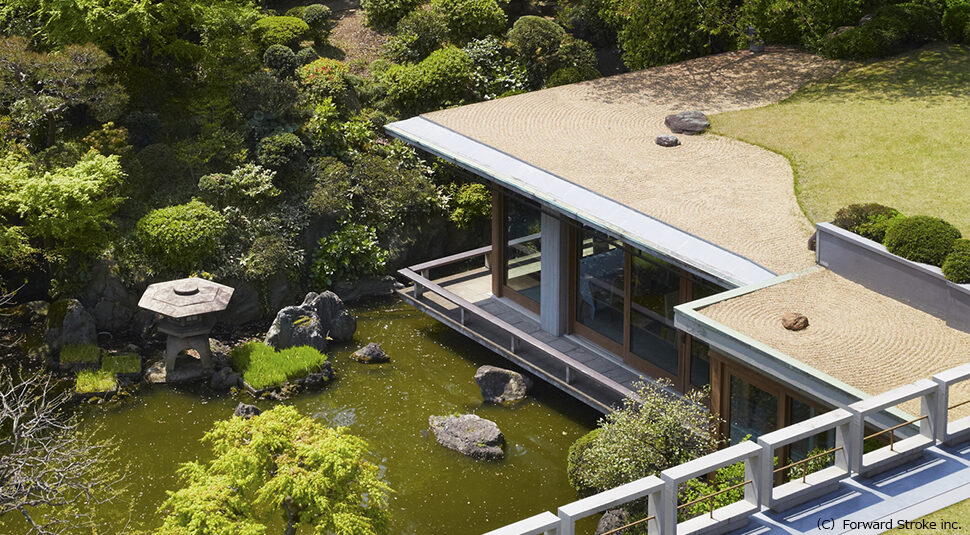 Ogawa Jihei VII (1860-1933)
Yamagata Aritomo, Saionji Kinmochi, Konoe Fumimaro—one man beloved of all these leaders of the Japanese state since the Meiji Restoration was the Kyoto master gardener Ogawa Jihei VII. In 1894, Ogawa drew water from Lake Biwa to create the garden at Yamagata's retreat, Murin'an—and from that time onward created a number of naturalistic modern Japanese gardens integrating lively water features into a natural landscape. His fame led Iwasaki Koyata, the fourth-generation head of the Mitsubishi zaibatsu, to commission Ogawa to design the garden for Iwasaki's residence (now the site of I-House). There are few places in Tokyo where Ogawa's work can be seen, which makes the I-House garden that survived the firebombings of World War II especially precious.
Film Information
Length: 15 minutes
Featuring (in order of appearance): Jun AOKI (architect), Chisao SHIGEMORI (garden designer), and Hiroyuki KONDA (gardener)
Written and directed by Masaaki NIIYAMA
Language: Japanese and English
Production: Geek Pictures
THREE ARCHITECTS
The first Documentary Short Film Commemorating I-House's 70th Anniversary