About
- Leadership
(as of October 1, 2023)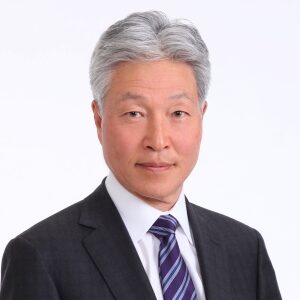 Nobuyoshi Ehara
Trustee
Co-Founder, UNISON CAPITAL Inc.


Profile
EHARA John Nobuyoshi co-founded Unison Capital in 1998. A pioneer in the private equity business in Japan, Unison Capital is among the region's leading firms today. He has spearheaded the firm since its inception, building its team and operations.
Mr. Ehara was instrumental in establishing the Private Equity Association of Japan, serving as Chairman from 2005 to 2007 and again from 2013 to 2015.
From February 2017 to February 2019 he served as Chairman of the Asia Business Council, the first pan-Asian CEO organization formed by a group of prominent business people to understand and work toward the continued economic growth and competitiveness of Asia as a region.
He has been on the board of Sumitomo Corporation since June 2016. In 2018 he was appointed as a member of the International Business Council of the World Economic Forum.
Prior to founding Unison Capital, Mr. Ehara spent 16 years as an investment banker at Goldman Sachs, building its franchise in Japan. In 1988 he became the first Japanese national to be selected General Partner of Goldman Sachs. He worked at Morgan Guaranty Trust Company in New York and Tokyo between 1978 and 1980.
Mr. Ehara holds a B.S. in Architecture and a B.S. in Civil Engineering from the Massachusetts Institute of Technology, and an M.B.A. from the University of Chicago Graduate School of Business.
From May 2013 to September 2019, Mr. Ehara served as Director of Asia Pacific Initiative.