About
- Leadership
(as of October 1, 2023)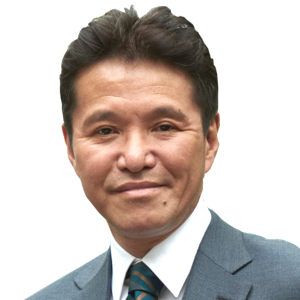 Makoto Takano
Trustee
CEO & Founder of Forbes JAPAN, linkties Co., Ltd.
Founder & CEO, D4V (Design for Ventures)
Profile
Mr. Takano joined Daiwa Securities in 1987, and moved to Goldman Sachs Asset Management in 1997, where he served as Executive Officer and General Manager of the Planning and Research Office before joining PIMCO Japan Limited in 2001. Mr. Takano served as President of PIMCO Japan for 13 years.

In 2014, Mr. Takano moved on to the publishing industry and joined Atomixmedia Inc. (currently linkties Co., Ltd.) as CEO and Editor-in-Chief of Forbes JAPAN to spearhead the launch of its Forbes JAPAN magazine. He holds his current title as CEO of linkties Co., Ltd. and Founder of Forbes JAPAN since 2019.

Mr. Takano also founded MT Partners in 2007 and co-founded D4V (Design for Ventures, a venture capital firm formed in partnership with IDEO) in 2016, and currently serves as CEO of each of the companies.
Mr. Takano serves on the board of a number of organizations, including GHV Accelerator, Endeavor Japan and Japan Venture Capital Association. He holds an MS and BS in Science and Engineering from Waseda University.