About
- Leadership
(as of October 1, 2023)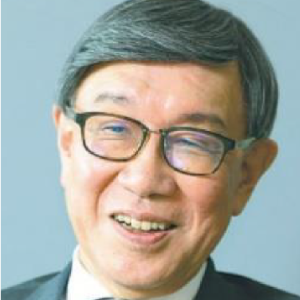 Tatsuo Tanaka
Trustee
Chairman, Apollo Management Japan Limited
Profile
Born in Tokyo, he graduated from Keio University Faculty of Law in 1973 and joined the Bank of Tokyo in the same year.

After serving as Executive Officer and General Manager of Bank of Tokyo-Mitsubishi Hong Kong, Managing Executive Officer and General Manager of Asia Division, and Managing Executive Officer and Deputy General Manager of Global Division of Bank of Tokyo-Mitsubishi UFJ, he became Representative Director and Deputy President of Global Division in 2008, Chairman of Union Bank Board, and Deputy President of Mitsubishi UFJ Financial Group in 2011.

2012 Chairman of Citigroup Japan Holdings (concurrently Chairman of Citigroup Global Markets Japan and Citibank NA Tokyo Branch) , 2021 Senior Advisor to Citigroup Holdings, and retired from Citigroup at the end of 2022.

2023 Chairman of Apollo Management Japan. He also serves as President of BAI XIAN ASIA INSTITUTE(JAPAN),Chairman of the Advisory Board of Strategy Advisors, Senior Advisor to Japan-Asia Investment and Director of GENRON NPO.