About
- Leadership
(as of October 1, 2023)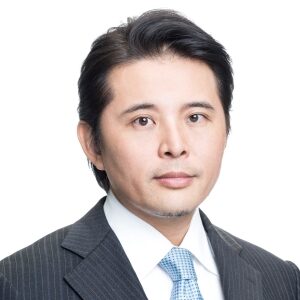 Iwao Aso
Trustee
President and CEO, Group Chairman, Aso Corporation


Profile
Established in 1872, Aso Group operates a variety of fields including healthcare, cement production and sales, and education.

In 1997, ASO Iwao started his first career at the Long-Term Credit Bank of Japan (presently known as Shinsei Bank) after gaining experience in his internship with HongKong Land and Colliers Jardine while majoring in Economics at Keio University. In addition to his main major, he studied International Economic Law under Professor TAMURA Jiro (Faculty of Law, Keio University) and Competitive Strategy under Professor TAKEUCHI Hirotaka (Hitotsubashi University) as a member of their seminar groups. Furthermore, he studied International Relations at the University of Cambridge in 1999.

In 2000, Iwao joined Aso Corporation where he primarily engaged in medical businesses by establishing a dedicated division. Since 2010, he serves as CEO and Group Chairman of Aso Corporation.

His other board positions include: Independent Director, DWANGO Co., Ltd. (2005-2019); Independent Director, KADOKAWA CORPORATION (2014-2017); Independent Director, NITTOC CONSTRUCTION CO., LTD. (2014-2018) and a director of the company (2018-present); Independent Director, TSUZUKI DENKI Co., Ltd. (2017-2019); Independent Director, TOHTO SUISAN CO., LTD. (2021-present).