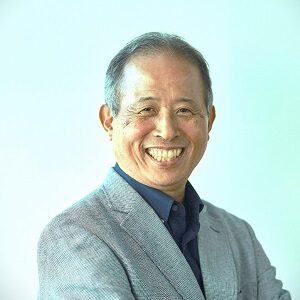 Masami Kobayashi
Director
Professor, Meiji University

Profile
Graduated from the Department of Architecture, University of Tokyo, in 1977 and received a master's degree from the university's graduate school in 1979. Worked at Tange Associates from 1979 to 1985, earned an MDes from Harvard University in 1988 under a Fulbright Scholarship, and received a PhD from the University of Tokyo in 1989. Was a visiting professor at Harvard University in 2002 and a visiting scholar at the University of California, Berkeley in 2007.

Served as vice president of Meiji University from 2016 to 2020 and chairman of the landscape councils of Taito Ward in Tokyo and the city of Yokosuka in Kanagawa. Received the 2007 Prize of the Architectural Institute of Japan (Specific Contributions Division) for the Preservation and Revitalization of the International House of Japan; the 2008 JSCE Civil Engineering Design Grand Prize for the Manabi no Mori (Forest of Learning) project in Gifu; the 2013 Prize of the Architectural Institute of Japan (Education) for Townscape Design in the city of Takahashi, Okayama; the 2015 Good Design Special Award and the 2019 Commendation for Science and Technology by the Minister of Education, Culture, Sports, Science and Technology for the development of Himeji Station Plaza North and Otemae Street.

Areas of specialization includes architectural design and urban design theory. Has been engaged in community development throughout Japan, organizing charrette design workshops involving local residents. Examples of specific urban design projects include those in the Shimokitazawa district of Tokyo, the city of Takahashi in Okayama, and the city of Himeji in Hyogo.