About
- Leadership
(as of October 1, 2023)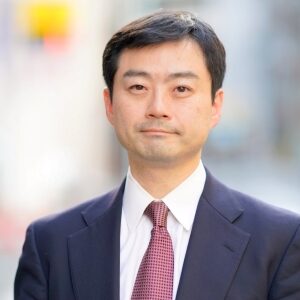 Shinsuke Muto
Shinsuke Muto, Ph.D.
Trustee
President, Tetsuyu Institute Medical Corporation
Chairman, Integrity Healthcare Co., Ltd.
Clinical Professor, Tokyo Medical and Dental University
Profile
With 27-year experience in the field of medicine, Dr. MUTO Shinsuke is a certified internal medicine specialist and cardiologist who holds EMBA (INSEAD), and MPH, MSc (Johns Hopkins).

After graduating from the Faculty of Medicine at the University of Tokyo in 1996, he received his doctorate later in 2002. With extensive experience in cardiology and emergency medicine, he also served as a court physician to the Imperial Household Agency before joining McKinsey & Company. In 2010, he launched Tetsuyu Institute Medical Corporation in Japan, which holds eight clinics in Tokyo and Miyagi. In 2016, he became a chairman of Integrity Healthcare, providing telemedicine system throughout Japan.