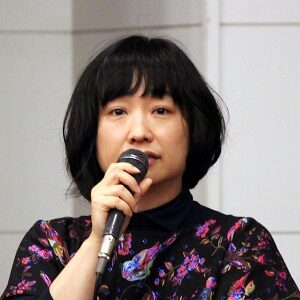 Manami Maeda
Arts Program Coordination Manager
Profile
Manami Maeda received her MA in Contemporary Theatre Practice at Lancaster University in England (1996). After working as a research associate at the Theatre Museum of Waseda University and as an assistant director for the late Shogo Ota and Yoji Sakate, she established her production unit, directing and choreographing. In addition, as a review writer, she has published works in magazines and online publications. Since 2013, she has
been a member of the Asia Women's Performing Arts Collective.

She has worked for US-Japan Creative Artists Fellowship Program since 2003 at I-House.
Expertise
Performing Arts (Contemporary Theater, Contemporary Dance) / Art / Design / Gender Studies / International Collaborations
Publications
Dramaturge, Translator, George Bataille's Bathrobe by Yubiwa Hotel, 2019
Performer, Performance Encyclopaedia by Canadian Theater Group Public Recordings, 2017