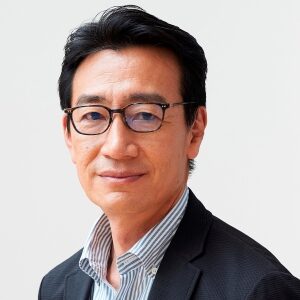 Mitsuhiro Yoshimoto
Trustee
Director, Center for Arts and Culture, NLI Research Institute
Profile
Born in 1958 in Tokushima Prefecture and received a master's degree in urban planning from the Graduate School of Waseda University. Began his career as an architect in 1981 and became a consultant and researcher on cultural issues in 1985. Since then, he has been engaged in international studies on cultural policy, research on creative city development, surveys on the Cultural Olympiad, master planning of cultural institutions, and consultation for public art projects—including many of the top cultural developments of the past several decades in Japan, notably, Tokyo Opera City, National Art Centre Tokyo, and Tokyo International Forum.

Currently, he is the chairman of the Council of the National Arts Center, Tokyo; director of the Association for Corporate Support for the Arts; and administrative council member at the Tokyo University of the Arts. He has served as a member of such organizations as the Council for Cultural Affairs, Tokyo Council for the Arts, and Tokyo 2020 Organizing Committee's Culture and Education Committee, as well as a Council Board member of Arts Council Tokyo.

Internationally, he studied arts administration at the Graduate School of Columbia University in New York in 1997 as an international scholar and is a founding member of the World Cities Culture Forum, established as a cultural program for London 2012.