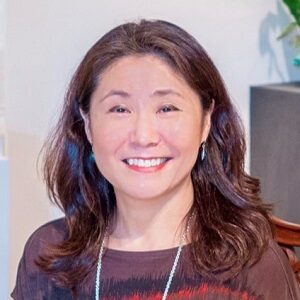 Misako Ito
Director
Secretary-General, CULCON (US-Japan Conference on Cultural and Educational Interchanges) at the Japan Foundation
Board Member, Kasumigaseki Kai, KaFSA (Kasumigaseki Foreign Service Association)

Profile
Born and raised in Tokyo. After studying abroad at the Australian National University in Canberra and graduating from Tsuda University in Tokyo with BA (American Studies), she worked at an American investment bank.
She joined Toshi Shuppan, Publishers, where she started her professional career as an editor of 17 years. In 1988 she was involved in launching "Gaiko Forum" (a monthly journal on Japan's foreign policy and foreign affairs) and served as Editor-in-Chief from 1999 for 5 years.

In 2004, she became the first managing director of the Japan Foundation Information Center (JFIC) at the Japan Foundation, Tokyo Headquarters. She has since held a number of positions at the Japan Foundation and the Japanese Ministry of Foreign Affairs, including the posts of Director of JICC (Japan Information and Culture Center) at the Embassy of Japan in Washington, D.C., Director of the Japan Foundation Los Angeles, Director of JCC (Japan Creative Centre) at the Embassy of Japan in Singapore. She returned to Japan in 2016 to be assigned as Secretary-General of CULCON in Tokyo.